Lindsey Paige
Paw Prints Around Town LLC
7501 Palmer Lane
Takoma Park
Maryland
20912
US
Trainer
Paw Prints Around Town began serving the DC Metro area in 2002. We offer premier care of all of your animal companions. We primarily serve areas in and around Takoma Park, MD including Takoma DC, Shepherd Park, Brightwood, Silver Spring, Hillandale and Forest Glen.
We provide complimentary meet and greet sessions in your home to ensure that we are the best fit for your needs. We review all procedures, service agreement, liability, and care needs.
Paw Prints Around Town is a member of "Pet Sitters International (PSI)". Our owner, Lindsey, is a "Certified Professional Pet Sitter (CPPS)" through "PSI". In order to remain certified, Lindsey participates in continuing education and outreach courses to constantly improve upon her skills as a professional pet sitter. Lindsey is also a Fear Free Certified Professional. The mission of Fear Free is to prevent and alleviate fear, anxiety, and stress in pets by inspiring and educating the people who care for them.
Paw Prints provides training packages for your new puppy, new dog, and seasonal enrichment packages. Lindsey is working toward a formal certification through the Certification for Professional Dog Trainers and studying rewards-based philosophy and application through CATCH Canine Trainers Academy.
​
In addition, Lindsey is certified in "Red Cross First Aid for Dogs and Cats" and has passed a background check. We are committed to providing each and every client with the peace of mind and assurance that we are all fully prepared to care for your animals and your home while you are away.
Paw Prints Around Town carries insurance and a liability bond through the "Business Insurers of the Carolinas".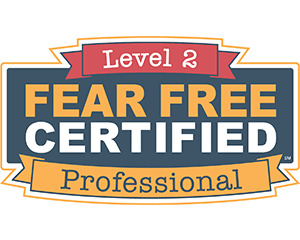 "I have relied on Paw Prints since 2004 to care for my Lab, Diggi. In addition to daily walks, Paw Prints has also cared for Diggi overnight. Diggi even went on a camping trip with owner Lindsey and her family! I have complete trust in the Paw Prints Pet Care team. They are like Diggi's & my extended family!"
– Anicca (Owner)
"I just want to say how much I appreciate you caring for my beasties. My feline overlords are always well and happy upon my return. No snubbing, peeing on the bathmat, or urgent vet visits have occurred! I couldn't have this much fun traveling and adventuring without you guys backing me up."
– Ann (Owner)
We met Paw Prints owner, Lindsey, in 2010 and are so thankful she is in our lives. As crazy dog ladies, we have super duper high expectations for our three babies (Spunky, Bindi, and Ziggy). Lindsey and team have taken such wonderful care of them and have surpassed our expectations! Thanks for everything that you do PawPrints!"
– Kendra & Julie (Owners)