Nina Baldasare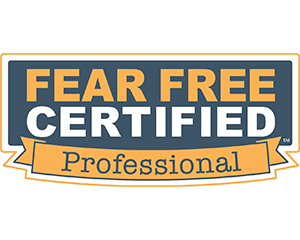 We absolutely love OCVH. We have been going there for years and have always been happy with our experience. Dr. Briggs is the best! He has so much knowledge and is always willing to educate us on the health of our dog. We are truly grateful for Dr. Briggs and OCVH.
I thoroughly recommend the Ocean County Veterinary Hospital! The doctors, technicians, groomer and staff members are great, caring, wonderful people.
OCVH is the only place I would take my …
OCVH is the only place I would take my pet. Dr. Danowitz is "second to none." I believe the reason my diabetic cat lived to age 15 is because of the exceptional care from Dr. Danowitz. I now have a 7 year old cat and she is healthy and happy. Perhaps she is a bit "thick" but she doesn't always want to stay on her prescribed diet plan.
The staff is pleasant and professional. The facility is clean. You are greeted at your appointment time. Everyone wants to make your pet comfortable during the visit.
It is my pleasure to recommend OCVH to all pet owners.
A very professional vet practice, I use the Lakewood office, I have a bird, and have visited there twice already, both times very positive and very happy with the doctors, also I had to board the bird for a week, excellent care, and daily pictures helped me through missing her. cannot say enough excellent things about this experience