Valerie Barry, KPA-CTP, BC SPCA AnimalKind Accredited
North Vancouver BC V7K 1R3, CA
Trainer
At DOG PARTNERS Training is something to do with your dog, not to your dog!
DOG PARTNERS is BC SPCA AnimalKind Accredited and Fear Free Certified. DOG PARTNERS is owned and operated by Valerie Barry who is a Karen Pryor Certified Training Partner. We service the North Shore and most parts of the Lower Mainland.
We offer Group Classes for Puppies, Adolescent Dogs and Adult Dogs as well as Nosework Classes. DOG PARTNERS offers a specialized program for Reactive Dogs which includes an in-home visit and Group Classes. Private Training options are available for all the group class topics or you can customize your own class with friends and family.
Also offered privately in your home are options for Behaviour Modification for all levels of Aggression, Reactivity, Fear and Anxiety.
And it's not just dogs! We also have experience working with cats and horses.
For Veterinary Clinics, we offer a complimentary "Lunch and Learn" session for your veterinarians and staff at a time suitable to you. During these sessions we can demonstrate our own training methods, give you the good, the bad and the ugly on popular training methods, and help you guide your clients' training options for all their pets. Let us help you customize a session for your staff!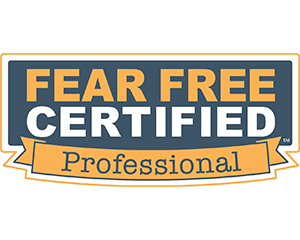 Margaret and "Rebus"
"If it wasn't for Valerie Barry and Pam Murray, we would not be enjoying the company of our wonderful dog, Rebus. At six months of age, Rebus was fearful of and aggressive to people including us. The first behaviorist we used was punishment based and after two sessions, (two hours!), he thought our puppy would need to be put down. We were devastated! We changed behaviorists! Within one month of working with Valerie and Pamela, there was a significant improvement in Rebus. We have done some one on one work, nose work and manners classes. One year later, Rebus is a very happy, sweet cuddly dog. He has come a long, long way in a short period of time, thanks to Valerie and Pam. A true testament to the value of positive reinforcement, clicker training and great behaviorists! Thank you both!"
Victoria and "Ally"
"I got my first dog, a Scottish Terrier when she was 4 months of age. I had never owned a dog so enrolled in some classes. After 2 separate courses with different outfits, my dog still had some issues. I found Valerie through a local pet store. Valerie had an article in a magazine called Pet Connections. I got on the phone right away, and within days Valerie and I were meeting. It was the best-spent money ever!! Valerie gave me the tools and
instruction to correct my dog's behavior in a way that was fun, interesting and my dog was happy! That was a couple of years ago, I called Valerie to the rescue again last week for another private lesson for a different issue and within a few days, the difference in our walks was remarkable, thanks Valerie!!!!!! I highly recommend your services and especially the private lessons, it was so helpful to have that one on one time and as I said, life is grand again!!"
Sandi and "Buddy"
"Thank you for your fantastic teaching and love of dogs! It has made our Buddy a happy playful dog and me a happy playful owner! You have changed my whole understanding of dogs and our relationship with them. My life as an owner is much more enjoyable!"