Adam Winston
Adam Winston, CPDT, UW-AAB is a certified dog trainer and canine behavior consultant. Listen to the free Dogs in Our World audio series wherever podcasts are available. South Seattle residents can book Adam for an in-home consultation. You can also schedule a Skype or Facetime chat from anywhere in the world. Contact Adam today. Learn more at dogsinourworld.com.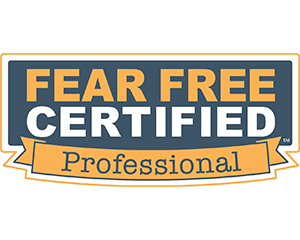 Adam is our family's first choice when we need help with our two Boxers. He really cares about his clients and their dogs. Hire Adam for nearly all your dog training and behavior questions.
The Schermers
Adam has been instrumental in training our Doberman puppy, Luna.
Being new dog owners, we went to Adam for help and he taught us everything we know today about dogs. He gave us excellent tips and insights that helped us learn how our dog thinks so that we could understand our dog and react accordingly.
We have visited Adam on a regular basis for 4 months at the time of writing. Throughout this time, Adam helped turn Luna from being a timid introvert puppy to a happy 8-month-old who is eager to play and socialize with other dogs. Adam is a great instructor and has helped Luna pass the AKC Canine Good Citizen test with flying colors.
He also helped us eliminate several unwanted behaviors such as jumping up at people and barking in the yard.
Adam is patient, knowledgeable, and experienced. He cares deeply about the dogs
He is open to any questions and is always willing to help. We highly recommend Adam as a dog trainer & Behaviorist.
Foy Family
We have known Adam for about a year and have seen him both interact with and train lots of dogs and their owners. Adam is one of the few dog trainers that have a solid education in canine behavior aligned with lots of hands-on experience training dogs… young and old. Adam is our trusted consultant… we, and our two dogs, think that he's GREAT!
Jim & Heather