Angie Fonseca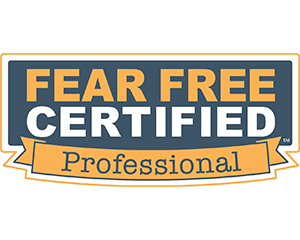 ​"Angie has been wonderful with our family since day one. She cares about the issues we are dealing with (barking and aggression in our new fur-baby addition) and took the time to ask questions about their history and what we have tried in the past. She genuinely wants what is best for our dogs, and takes time to figure out what will work best for us and our dogs, while making sure the training plan and expectations are realistic for everyone. SDK9 came highly recommended and has been a wonderful support system for our family. Thank you SDK9!"
-Laura D.
"SDK9 was instrumental in the improvement of our dog. We adopted him at 1.5 years old and he came to us with some behavioral issues that we were not equipped to deal with at first. Angie showed us great techniques that have really helped us have a better relationship with our dog. He definitely would not be where he is today without SDK9's help."
-Brenda T.
"We have a high energy, goofy Rhodesian Ridgeback that likes to do what he wants. Before working with SDK9, we took our 7 month old Puppy to a trainer recommended by the vet and were totally turned off by what our dog had to go through and how he suffered with the training style. Clearly we could see that our dog was in fear and not happy. SDK9's positive reinforcement training style was very well received by our 90 pound puppy. We could see how quickly our dog bonded with Angie. He was very swift in learning proper behavior and followed her training sequence/commands with a happy and willing heart. We learned so much from Angie and was glad to see that our dog enjoyed each training session. We were extremely happy with the training results from Angie and would recommend all our friends to give SDK9 a call and be ready to see how smart our pets really are when matched with a well qualified trainer."
-Timothy W.
"We recently brought a new puppy into our household, which involved introducing him to Lilly our seven-year-old Mini Schnauzer. Years ago when we brought Lilly home we found a trainer who focused on positive reinforcement. She did a great job with Lilly. After having gone through 6 weeks of training we deemed ourselves experts (incorrect) and decided we would train Oliver (our new puppy) on our own. We figured we learned from the best and we could handle it. After about 48 hours of what felt like a total nightmare–we realized our dog training skills were perhaps a bit rusty. Oliver was out of control and Lilly wanted him out of the house. This is when Angie came to the rescue! After researching many trainers in the SD area—we chose SDK9 based on Angie's style of training and of course her extraordinary background. We had high standards based on our previous experience and really wanted to find a trainer we could trust.  It was the best decision we ever made. She saved the day and had Oliver in the palm of her hand in less than 10 minutes—we couldn't believe our eyes! Not to mention she also course corrected Lilly on some bad habits she had picked up over the years in just one session. Her passion and love for animals shines through in her work. It's an absolute pleasure to work with Angie. We thought we had found an excellent trainer 7 years ago—but Angie exponentially raised the bar—hands down she's the best out there! Her experience and track record speaks for itself. We now have two of the sweetest, well trained and well-adjusted happy mini schnauzers you will ever meet." 
-Garrett P.