Brittany Thomas, LVT, IAABC-CABC, KPA-CTP
Companion Pet Behavior Solutions, LLC
2033 Frankfort Avenue, Louisville, KY 40206, USA
2033 Frankfort Avenue
Louisville
Kentucky
40206
US
Technician, Practice Manager, Trainer, Other (Veterinary)
Brittany is a Licensed Veterinary Technician, a Fear Free Elite Certified Professional, a Certified Animal Behavior Consultant through IAABC, Low Stress Handling Certified Silver, and a Karen Pryor Academy Professional Certified Trainer.
Brittany has years of studying  animal behavior and behavior disorders, and works closely with veterinarians and board certified behaviorists.
Her business: Companion Pet Behavior Solutions, LLC is the only full-time facility of its kind in the state of Kentucky specializing in canine and feline behavior disorders and training.
SERVICES: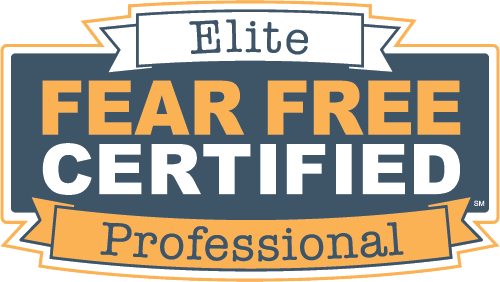 Brittany was extremely helpful with my 4 month old kitten, Mia. She was so knowledgeable and able to find solutions for every single problem I mentioned. She was very patient and kind throughout the kitten counseling session and allowed me to voice all my concerns. I did not think there were many easy fixes for training kittens/cats, but Brittany had several wonderful ideas that I would never have known about if I didn't meet with her. I already know I will see a huge improvement in Mia after practicing the techniques Brittany taught me! Thanks again, Brittany!! Mia says thank you too!!—S. STINSON
My dog has generalized anxiety, as well as specific triggers. Medication and specialized training are needed to address her anxiety, and it's been great to have Brittany help me understand my dog's behavior. Not only is Brittany knowledgeable, but she takes a holistic approach (she considers everything from my dog's environment, to her diet, to her past, to potential medical causes, and so on), and she has connections to other professionals in the community that can help my dog. It means a lot that Brittany can offer potential solutions AND help me access them easily.—K. CAMERON
Brittany helped save my two hounds, Barack and Reyna. When I first rescued them, they were both terrified of many things (separation, thresholds, car rides). Brittany gave us great behavior tips, connected us with a great trainer, and recommended low-cost OTC calming products that truly changed the lives of my dogs. She works very hard and our family is very grateful.—S. WHITTENBURG
Brittany has been extremely helpful with teaching me how to best help my 8 year old dog with her reactivity issues. Her plans are thorough and she connected me me with a competent certified dog trainer. I am very pleased with the results and highly recommend her services. It is very apparent that she loves what she does!—S. BEATY
I brought my very hyper dog, Harley, to Brittany. She was almost immediately able to calm her down and get down on the floor with her. That was something no one could do without Harley jumping all over them. Brittany has been able to calm her enough that we can do nail trims without sedation. I highly recommend Brittany to anyone with a problem pet.—M. LAWLER
Brittany was awesome!! She gave me the confidence to train our puppy to do the basics and when I got tired and was ready to quit she was great in reminding me we could get through it!! Now we are getting better everyday with just the few techniques and encouragement she gave!—J. MARTIN
Brittany was wonderful with myself and my dog Franklin. Our first consultation was today and I feel much more confident that I will be able to help Franklin with his fear, anxiety, and leash aggression than I ever dreamed before. Even just on day 1, the plan is already rolling. Beyond impressed at Brittany's knowledge on pet behaviors. She was very kind and excellent with Franklin. We are excited to go back already—J. STONER
We started working with Brittany last week for our dog with severe separation anxiety. Brittany was professional and very knowledgeable. I'm not used to people in the medical setting spending so much time getting to know their 'patients' and Brittany did just that. I'm looking forward to working with her more to help our dog!—J. CAMPBELL