Caroline Depledge
A lifelong dog-lover, Caroline found her calling working with animals following an early career in naturopathy and catering.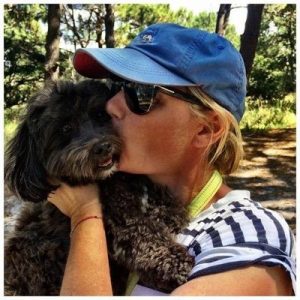 After launching her walking business Yappy Dogs, Caroline completed training so she could fully understand and apply the right behavioural techniques to create easy-going and lovable dogs.
Fifteen years later, Caroline has helped hundreds of dogs and owners to experience a better bond through learning and has extended her services to include puppy school and private dog training, becoming THE DOG SESSIONS.
"Everything a dog does is for a reason. It is so exciting to see the lightbulb moment when pet and owner finally understand each other and start to grow together." – Caroline Depledge
Education & Training
2021 Fear Free Certified Professional

2019 IMDT – International Modern Dog Trainers

2016 Statement of Attainment in Dog Training from Vicki and Steve Austin
2016 Puppy School Instructors Programme from Vicki Austin
2014 Pet First Aid
Always keeping up with best practices and the latest behavioural science discoveries, Caroline regularly attends conferences, webinars and seminars for ongoing learning.
A Paddington Local for over 25 years, Caroline is the proud owner of Olive & Maddie, two beautifully behaved (most of the time!) Cavoodles.
Get in touch to discover more about training or walking your dog with Caroline & The Dog Sessions team.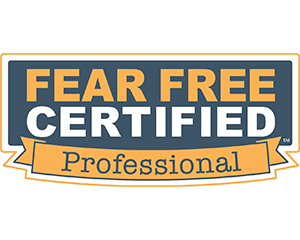 "When Caroline arrives the dogs she is taking for a walk pick up their ears and turn in twisty circles when they hear her voice. Yes,! The high point of the day. She has helped me for more than a decade with dog walking and puppy training."
Valerie Lawson with Frankie the Toy Cavoodle
The Dog Sessions have been our go to for dog walking, as well as training advice, for a number of years. Their service is second to none, and the only down side is our dog loves going walking with them versus spending time with us! They are 100% reliable, trustworthy and experts in their field. 
James, Tony & Teddy the Airedale
" We and I are very impressed with the way you run your puppy school.  It is lots of fun and extremely educational.   Whilst we have been a bit slack in training , will keep applying the excellent techniques you have shown us.  We recognise a well trained dog is an additional joy to just having a dog.
Thank you."
John , Charlotte and Tommy the Cavoodle