Destiny Brown
Kings Veterinary Hospital
3335 Montgomery Road, Loveland, OH, USA
3335 Montgomery Road
Loveland
Ohio
45140
US
Kings Veterinary Hospital is proud to serve the Loveland OH area for everything pet related. Our veterinary clinic and animal hospital is run by Dr. Paul LeCompte, who is a licensed, experienced Loveland veterinarian. Dr. DeNuzio, Dr. Puthoff, Dr. Hartig, Dr. Woodall, Dr. Buss, and Dr. Kivircik complement Dr. LeCompte's philosophy and mission.
Our team is committed to educating our clients in how to keep your pets healthy year round, with good nutrition and exercise. Kings Veterinary Hospital stays on top of the latest advances in veterinary technology and above all, remembers that all animals and pets need to be treated with loving care in every check-up, procedure, or surgery.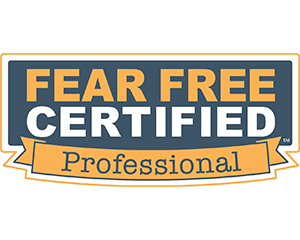 "I LOVE, LOVE, LOVE Kings Veterinary Hospital, I love my primary vet, and I love my backup vets that take care of Floyd & Dixie. They truly love pets. I have never seen another group of people who love what they do so much as these people!!"
Linda S.
---
"Dr. Bowling had a lot of expertise and I felt a great deal of confidence in her "
Corinna D.
---
"If possible I would never receive care for my pet, with anyone but Dr. LeCompte, however he assures me, that the other staff veterinarians are equally competent, for those times he may not be available."
_______________________________________________________________________________________________________________
"Dr Buss is a great vet. All the staff are kind and considerate and make us and our dog feel cared for."
Robin R.