Jatain Sondhi
Rancho Bernardo Pet Hospital
16588 Bernardo Center Drive, Suite 160, San Diego, CA, 92128
16588 Bernardo Center Drive
San Diego
California
92128
US
Veterinarian
We are a full service veterinary hospital serving our community of Rancho Bernardo and Poway.  We pride ourselves in making your pets visit as much as stress free to out hospital as possible.  We offer same day appointments and are set up to see all kinds of medical emergencies. We provide annual wellness exams, comprehensive blood testing, digital x-rays, parasite protection, allergy workups and pain management. .We also perform all kinds of soft tissue surgeries and work closely with a Board certified surgeon who does orthopedic surgeries for us.   We now offer house-calls  and you can have your furry friend be seen in its comfortable and familiar environment.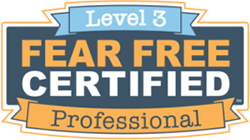 Wow!! This office and the Doctor are the best I have ever encountered in my pet owning lifetime. I brought my rescue dog in after a first visit to a different RB vet because I didn't feel like the exam was thorough enough and there were still some unidentified issues. I needed to find out family dog doctor and thank goodness!! I couldn't be more pleased with every single aspect of the office- scheduling, being greeted, the exam, the doctor's knowledge and the cost. I absolutely recommend bringing your animal here.
I recently to Rancho Bernardo and needed to find a Veterinarian. We started using a vet of the 56 who was really wonderful until we needed to get our new puppy spayed which we were quoted $600-$800 which was just too much.  I started shopping around and when I call the Rancho Bernardo Inn hospital and started asking some questions They said  just a moment and the owner of the hospital got on the phone and explained everything to me in detail. Wow, we Went in had a great experience from the beginning to the end. Phenomenal staff professional Veterinarian who explained everything in detail and very reasonable prices.
Bellie cat got sick again. The ER vet said it would be a few hours… So I took her to this regular vet, one I already sent her records when she was sick in July. And, oh man, I am so glad I took her here, not the other ER vet. The new doctor just took over this vet a few months ago. He's simply amazing.
Compassionate, thorough, and he wants me to call him every day that she's still not better to report status. He's kept her for 30 min to draw blood, and urine which he'll send to a lab, and they'll give her first dose of new meds and interstitial fluids. Only $250 total (ER vet would be over 1k). She's got a fever, an infection of some kind, dehydrated. Same as before. So another round…of antibiotics, and up her prednisone.
Poor baby.
But the vet here was so great, I won't take her anywhere else now.
While my cat has been known to react negatively to being picked up by a family member when she didn't want it, these "strangers" were not only able to pick her up and take her in back for blood/urine samples, but she didn't even react/flinch to her shots/microchip insertion. It was seriously like they were cat whisperers. Now if you consider vets and their staff handle all sorts of animals (dogs and cats), the critters can freak out smelling the scents of other animals on people.  However, Dr. Jatain Sondhi and his staff didn't freak out my cat at all (and to be fair, the place doesn't have any smell at all, not at least detectable by a human).  Dr. Sondhi was very caring and thorough in his exam and knowledgeable about traveling with a pet.  I only hope at my destination that I can find such a great vet and staff.  Their prices were very fair, and they respected my wishes to give her only the necessary vaccinations.  I got her sedatives for the trip, but seriously don't think she's going to need them.  Glad to know my elderly girl has no diabetes and kidney problems.  Dr. did point out she's got tooth issues, which we'll take care of after our move.