Lisa Morrissey
Trick Dog U K9 Training Academy
12029 Majestic Blvd., Suite 7, Hudson Fl 34667
12029 Majestic Boulevard
Hudson
Florida
34667
US
Trainer
Trick Dog U K9 Training Academy is a compassionate, effective, force-free dog training facility offering group and private instruction by experienced & certified trainers. We offer behavior assessment and behavior modification for both dogs and cats. We train using the latest scientifically proven methods, we do NOT use Choke Chains, Pinch or Shock Collars, we do not inflict paint, force, or intimidate your dog or cat to achieve desired results, we simply use what your dog wants to reward proper behavior whether that be your pets normal food, toys, play, time outside, attention or praise. Training using our methods builds confidence in your pet as well as their trust in you that will strengthen your bond with your dog or cat. Trick Dog U K9 fitness center offers treadmills, FitPaws and obstacle courses to get your dog into the best shape of their lives. Other services include our very own K-9 fit club, latchkey and day training, cat boarding, pet photography and trick dog entertainment for kids birthday parties and other special events.  For a full list of our services for dogs and cats as well as our current group class schedule visit our website:  https://www.trickdogu.com/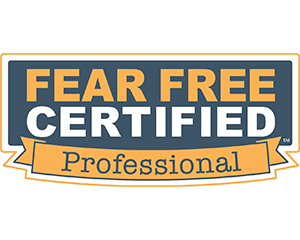 Arlene E. —  found trick dog u, k9 training academy when looking for basic obedience for my then 6 month old puppy.  we took the class and I was hooked, I love the method of training no force everything is positive making class fun.  both handler and dog are important, and lisa makes sure both are comfortable with the training.  if a dog doesn't take to a certain method of training lisa will work on an alternative method that brings the desired results she doesn't give up.  I currently have 2 young dogs taking classes at trick dog u, 1 has been taking classes for the past 7 months, has earned his CGCA, Novice Trick Dog Certificate and is currently taking Novice Dog Parkour.  My other dog is currently getting ready to test for her cgc.  I can't possibly say enough, the programs offered promote positive training and bonding with your dog.  lisa is awesome seeing what she has accomplished with her own furkids says it all… No dogs left behind!
​
Amber H. — Thank you for all of your help with Egore, Lisa!! You have saved his life and gave us a completely new loving family member that we knew he could be with all of your help and guidance. It's been a lot of work and we've had our ups and downs with him and I thank you  from the bottom of my heart for helping us through it all!! I have given you your first Yelp review and it's a 5 star glowing one!
You helped complete our family again! ​​
​Ann Marie H. — Lisa Is Awesome My dog is not even back after an ordeal in my home with another dog and lisa has been on the phone with me several times offering guidance as to what to plan for.  it is a long story and I know with lisa's help we will be ok.  I can feel it.
​Vinny P. — Good Choice, Very professional.
Vickie A. — Lisa is exceptional!  Our Murray was always barking at us and she showed us how to do a "time out" with a dog and it worked, he no longer barks at us when he wants our attention.  we are now working on fetching and not jumping on people when they come into our house.  do not hesitate to call her.  she is an awesome trainer.
tiffany c. — lisa had some great ideas on our first session for puppy training.  they worked while she was working with my puppy.  i'm implementing the suggestions over the next two weeks until her next visit and look forward to more training ideas.  she's got a great demeanor with animals.  all of my cats which usually hide from strangers came out and were comfortable in her presence.  thumbs up!
​Jana H. —  Experienced, kind and very patient.  gave great tips and my puppy had already learned several commands during the first session!!  cant wait for our next one.  thank you.
​Rachel S. —  I met lisa when I needed help working my reactive dog through a hard move to a new environment.  she was reactive to other dogs within our neighborhood and generally very anxious and worried in our new neighborhood.  we learned management skills for her behaviors and methods of modification to help her improve behaviorally.  We've had the opportunity to boost our girl's confidence with trick training and freestyle and I continue to keep her in classes (even though group classes seemed unattainable at one time for my reactive pup) And we always have an outlet for her to continue learning and working.  we've even been able to get her Canine Good citizen certification which Precious had been unable to accomplish.
​​robin h. —  lisa does a fantastic job with my dog.  he has learned more service dog jobs thru her training.  she has made learning fun for my little guy so he wants to go to class and learn.  she also has given me tools to keep training even when we are away from class.  I have been to many trainers while we travel, and now we have found the right one for us.
​kim l. — the location is convenient, versatile, and fun!  lisa is a great teacher and we look forward to going back soon!
​monica g. — lisa's tricks class is amazing.  she breaks the trick down into small components so that your dog can succeed.  my dog has learned well over 35 tricks with lisa and is working on earing his expert trick title.  I just started my puppy with lisa as well the puppy recently earned her novice title.  lisa is the best trick dog instructor in the area.  she is certified, knowledgeable and very patient.
​Lisa b. — amazing at how quick the animals in lisa's school learn! you want your fur kid to be top dog – learn from the best!  we give trick dog u 4 paws up!
​
Liz B. — Lisa worked with me and my pup, showed us that we really COULD get over 'leash reactivity' and even got Buddy to walk on a BALANCE BEAM, something I would never have even thought of trying! She was the catalyst to get me going with teaching Buddy numerous tricks which I had never done with any dog before. Thanks to her guidance, I have a wonderful, fun loving pup (who just happens to look like Dali's twin!) One look at all the things she's taught her dogs and you realize just how great she is with these wonderful creatures.
Jaana J. — Lisa helped Hobie Dog with basic obedience, and did awesome. She was patient with him and had results during first session. Lisa gave us exercises, homework and suggested products that would work for us. We are very happy we got to work with Lisa, and the results we super!
Laura H. — Lisa has worked with 2 of my dogs and I highly recommend her! She is so very patient and an awesome trainer and also good with behavioral problems!
Toby M. —  Highly recommend Lisa, she helped me to understand why my dog was leash reactive and helped me correct the problem, she also taught my dog to use my treadmill which is fabulous when I get home from a long day of work and am too tired to walk Bella.
Paul S. — Lisa helped us with training tips and even taught Baylee to walk the treadmill. We always found her to be helpful and most of all so wonderful with Baylee.