Mary Molloy
3010 Irwin Avenue
New York
New York
10463
US
Trainer
Training and behavior counseling for enlightened pets and their people.
Serving the NYC canine and feline community with humane, positive reinforcement-based training
for puppies, kittens, grown-up dogs, cats, and their owners.
You can have a happy, well-behaved dog or cat without harming your relationship with your pet. I can show you how to use humane, reward based techniques to reinforce the behavior you desire, while eliminating the actions you don't want.
The Nirvana Tails' mantra is "least invasive, minimally aversive" (also known as the LIMA principle). It's like the people to animal version of "do no harm."
​Happy pets mean happy people. That's always my goal.​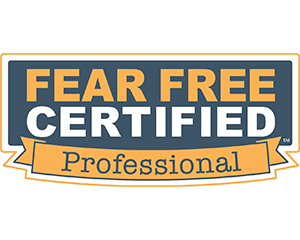 "When to call in an expert?? I've had cats most of my life. Growing up I had a cat "Jellybean" who had a few litters of kittens. But now having a cat who is 18, two kids and deciding to add two kittens to the mix made me think – this is a new scenario and I wanted to set all of us up for success. Nirvana Tails LLC was my first call. Mary has such a gift for training cats, dogs, kittens, puppies and PEOPLE. My kids listened to every word and ran with it. Now I hear, "Mary said …" all the time! We have a ways to go, but we all feel prepared!"
— Victoria Vitarelli, Baxter and Millie, Madison NJ
"Mary approaches her consults in a very professional manner and works to a high standard. She is well prepared and very knowledgeable but not rigid in her views and always open to considering other viewpoints or new scientific findings. She uses her knowledge and skills to custom tailor her methods/consults to the need of the owner, and does that in a very gentle way, which is a pleasure to observe. I have already recommended her to friends in the NYC area and will certainly continue to do so."
–Irene-A. Zimmer​​, Dr.med.vet., MRCV
"My husband and I were so pleased with the dog training provided by Mary for our Papillon, Sandrine. Mary gave us so many suggestions and techniques to help us deal with our dog's fear of other dogs and skittishness around people. She also helped us train our puppy to do basic commands and make the walks in our busy neighborhood less stressful and more enjoyable for all of us! One of the most useful tools Mary gave us was fantastic follow-up emails and handouts after each session to review what was taught and explain in greater detail each command or strategy and ways to expand on it. We keep these in a folder and refer to them often. Overall, I highly recommend Mary as a dog trainer who uses only positive training methods and gets the desired results."
–Lisa Seacrist and Sandrine, Forest Hills, NY
"Jackie and I wanted to say HUGE THANK YOU. This training has been a life saver. If we didn't start the good behavior training early I don't know if we would have survived this first week. I'm so so so relieved and Morgan seems relieved too to be honest.
​You genuinely may have saved and kept a family not only together but happily under one roof in the most stressful times. We can actually enjoy these precious moment without worrying excessively about Morgan."
— Derek and Jackie Kan and Morgan, New York City