Mike Mossop
Treatwell Pet Care - Mobile Veterinary Services of Ottawa
Veterinarian
Treatwell Pet Care and the Mobile Veterinary Services of Ottawa are all about providing pets and pet-parents with convenient, low stress veterinary care in the comfort of their own home.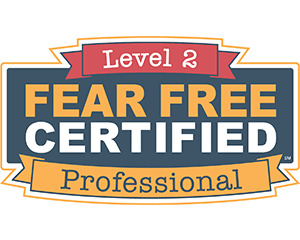 Having had pets for more than thirty years, I can honestly say that Dr. Mike is one of the most compassionate and knowledgeable vets I've ever had the pleasure of working with. He listens thoughtfully, taking great care to communicate options clearly while examining each pet thoroughly. I've never felt pressured by Dr. Mike and I always leave appointments feeling like there is a realistic plan in place. I highly recommend him to anyone looking for a veterinarian.
Patricia (Pet-Parent to Angus and Sacha)
Dr. Mike has been a good support to me in providing superior care and treatment to all my dogs. I have always appreciated his ability to provide a variety of options for treatment ranging from medical to holistic. He is easy to talk to and provides a warm and non-judgemental environment for veterinary care. I would not hesitate to recommend Dr. Mike to any pet-parent.
Lynne (Pet-Parent to Charley, Gwen and Jake)
Dr. Mike has been caring for my rescued felines for a number of years and he is an amazing veterinarian. He is very knowledgeable, competent, thorough and caring. It really mattered to me that he handled my little charges with such gentleness and caring while at the same time giving them very complete checkups.
Mary (Pet-Parent to Casey, Soapey and Bridgette)