Nick Honor
Puppy Stars: Puppy & Dog Training Academy
Aylesbury Buckinghamshire HP19 8DP United Kingdom
Trainer, Other (Non-Veterinary)
At Puppy & K9 Stars we provide professional training and behaviour services in and around Buckinghamshire, Oxfordshire and the Home Counties.
We understand that at times our dog's behaviour can appear puzzling or become troublesome and that this can be the cause of much distress and worry. It does not have to be like this, we can help.
At Puppy & K9 Stars we support dogs and their families to find practical solutions for a wide range of behaviour problems. Together we will help change your dog's behaviour for the better.
As canine training and behaviour specialists, the techniques we use are based on a scientific understanding of animal behaviour, utilising a non-violent approach to changing animal behaviour, while using positive reinforcement based training. Changing a dog's behaviour will take time, but we will work together to find the most practical way to fit this into your life and achieve the best possible outcome.
Nick Honor CTC (Hons),The Director of Puppy & K9 Stars is a graduate of The Academy for Dog Trainers, a Victoria Stilwell Pet Dog Trainer and Mentor, a member of the Pet Professional Guild – Association of Pet Dog Trainers (APDT ) No 01239 – Full Member and Assessor at the Institute of Modern Dog Trainers (IMDT) – Animal Behaviour & Training Council (ABTC) Registered Practitioner.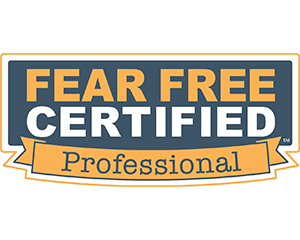 "Nick has been a friend of Wendover Heights for several years and runs puppy training classes on site several times a week in addition to providing advice and referrals for behavioural problems. He is as passionate about dogs and our relationship with them as anyone I have ever met and has a deep understanding of canine psychology and the science behind it."
Julie Beacham – Practice Manager Wendover Heights Veterinary Centre
"Not only do I recommend K9 stars to my clients on an almost daily basis, I also have Nick on speed dial when I'm having problems with my own dogs."
​
"Nick uses science based training methods which are effective, kind & practical. The level of support & mentoring provided is second to none. This means I can relax knowing my clients will be getting sound advice & my patients will be treated with affection & understanding."
Sophie White
BVetMed MRCVS – Veterinary Surgeon
"I have been very happy with the service from Nick and K9 Stars for the patients that I have referred to him either for 1 on 1 sessions or skype/telephone advice and have received very positive reviews from clients, I am very happy to refer to Nick, thank you for always answering my questions"
Wendy Stickells – Veterinary Surgeon