Nicole Rulison
The Milton Manor Pet Resort & Spa
612 New York 29, Middle Grove, NY, USA
612 New York 29
Rock City Falls
New York
12863
US
Groomer
Nikki has been an animal lover since a child. As an art major in school, she found a way to merge her love for animals and art in grooming. Grooming family and friends furry loved ones as a teenager she knew she had found her calling. Specializing in hand scissor cuts and pet hand stripping with a focus on skin and coat issues, Nikki has been grooming as a Professional Pet Stylist now for 15+ years. Nikki works with the Milton Manor to give back to their community by donating grooming services to pets in need at local shelters to help them find their forever homes. In her spare time, she volunteers for the Saratoga County Animal Shelter assisting with the cleanliness and sanitation of facilities, helping with rehabilitating animals through enrichment and offering opportunities for positive social interactions. As a member in good standing with the International Society of Canine Cosmetologists, one of the toughest and most in-depth pet styling certification organizations in the world, Nikki continues to further her education by working on achieving her International Certified Professional Groomer (ICPG) title. Nikki has completed the AKC S.A.F.E. (Safety, Assurance, Fundamentals, and Education) Groomer certification in August 2017. The AKC believes that grooming safety should be a top priority and in turn created an in-depth course for pet professionals to help set a standard for the best practices focusing on pet care, health, and safety. In February 2019 she completed her Fear Free Groomer Certification. As a Fear-Free Certified professional, her mission is to prevent and alleviate fear, anxiety, and stress in pets by inspiring and educating the people who care for them. When she is not making our furry loved ones look and feel their best or working on continuing her grooming education, Nikki enjoys spending time with her family, Zac and their son Zachary, hiking, gardening, bird watching, and playing with their Jack Russell, Remington.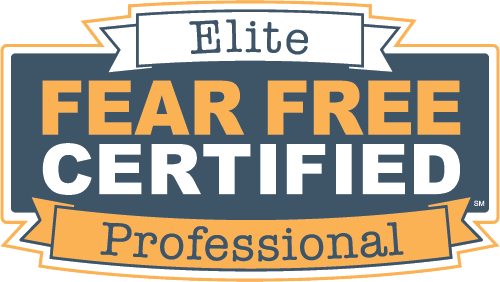 Best Groomer ever for our Sadie Girl… Nikki you are Awesome! No doubt about it… Thank you from the bottom of our Hearts.
I recently took our shaggy shelter pup to Nikki to get him ready to go to a new home. He came out looking like a super star! She is excellent at what she does and knows how to read the dogs she is working on. Thank you Nikki and Milton Manor for making our shelter boy shine!!
We take our Yellow Lab and our Maltese mix here to be groomed. Nikki is awesome and so is the rest of staff. Always pleasant and very professional.
Boarding, daycare and grooming services all on point Thank you for being so attentive with our Hunter. He's a nervous Nellie but we know you all take very good care of him. Special thanks to Nikki for a great first grooming session!