Phyllis Beasley, CPDT-KA
Praise Dog! Training, LLC
4083 Platt Springs Road
West Columbia
South Carolina
29170
US
Trainer
Praise Dog! Training, LLC, uses only modern, proven reward-based methods to train your dog or modify unwanted behaviors.
While many local dog training businesses advertise themselves as using positive training, many still employ the use of aversive tools or methods in their training, including the use of choke collars, prong collars, or shock collars. Praise Dog! Training does not use, or advocate the use of, these aversive training tools or aversive techniques to achieve the desired results. Praise Dog! owner and lead trainer, Phyllis Beasley, CPDT-KA, has achieved successful results in teaching skills or modifying canine behavior, including aggression, without resorting to aversive methods.
Using reward-based methods strengthens the bond between you and your dog. All of Praise Dog's lessons include ensuring that you have an understanding of your dog's body language and behavior.
Praise Dog! Training, LLC, is a locally owned business, not a franchise. This means that your dog is not trained based on a set protocol, established by a corporation. With Praise Dog! you get individualized training designed to meet your training goals.
Being a locally-owned small business also ensures a strong tie to the community and a commitment to improve the lives of the community's dog-owning public by providing education and support to many local rescue organizations.
With each lesson, you will receive written instruction and guidance to continue training on your own.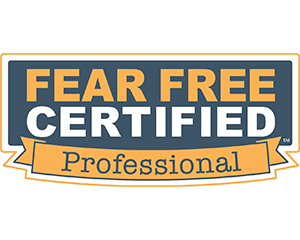 A sampling of the reviews of the different services we offer:
Ms Phyllis has helped me so much to know how to help my dogs in stressful situations! My dogs have fear based aggressive behavior and Phyllis showed me how to keep them calm and less stressed. It has made my daily walks with the dogs so much more enjoyable. They do not pull, and I have had zero barking or aggressive behavior from my dogs with what Praise Dog Training has taught me. I have put their teaching into practice and followed their advice. Even my tiny dog does not bark as we walk the way Praise dog has shown me. Which is amazing. Thank you for letting me review.
My 2 dachshunds and I just completed the basic manners class through private lessons. As a single handler, the private lessons enabled me to work with both dogs completing the course simultaneously. The lessons were gentle and fun and my boys thoroughly enjoyed it! They made amazing progress in just 4 short weeks! I highly recommend Praise Dog Training! Thanks so much! Misty Dawn, Duncan, and Connor
Phyllis has been so patient with my fearful dog and me! She has a world of knowledge to help in the most difficult situations! My puppy has been to 2 of her classes and we both learned a lot. Keep up the good work Phyllis! We also enjoyed Alison in class. She is very pleasant and patient!
I wanted to spread the word about Praise Dog Training, Phyllis came out to meet my fearful puppies (Vera Wang and Liza Minnelli), developed a treat based plan, lead by example and gave us fun homework! My puppies have made great improvements! They love their training and are excited when people come to visit now! thanks so much!