Sara Ryan
Springs Family Veterinary Hospital
9 Hampstead Place Suite 105 Saratoga Springs, NY 12866
9 Hampstead Place
Saratoga Springs
New York
12866
US
Veterinarian
We're on a mission to make the lives of people and their pets better!
At Springs Family Veterinary Hospital, we believe in the power of the human-animal bond and are called to promote it by providing you and your pet extraordinary veterinary care. We achieve this by recognizing clients and patients as family…fostering life-long relationships in a place of comfort and compassion. Our ultimate goal is for our patients to live longer, healthier, and happier lives with the humans who love them. As your trusted professional veterinary staff, we promise that:
We will really listen to, understand and address your concerns
We will provide your pet with an individualized treatment plan to meet their specific needs
We will always make time for your pet should an urgent need arise
Welcome to Springs Family Veterinary Hospital!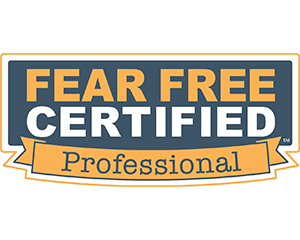 Dr. Ryan is an outstanding vet, compassionate and knowledgeable. She treats your pets just like her own. My family has been working with her for over 12 years and Dr. Ryan has given us service that has exceeded our expectations!
Exceptional staff!!!! Wishing you all the best!!
Dr. Ryan is the most knowledgeable and caring veterinarian we have ever worked with! Highly recommend!